Burma (Myanmar)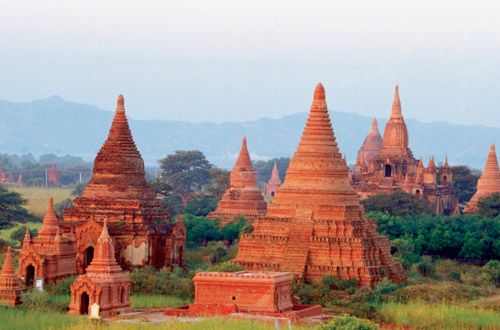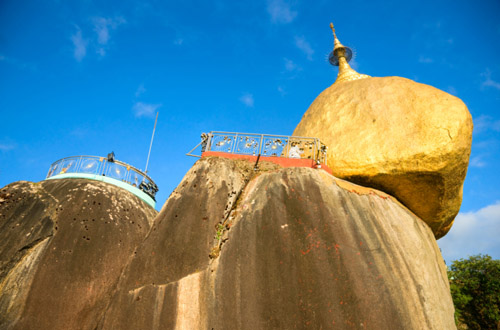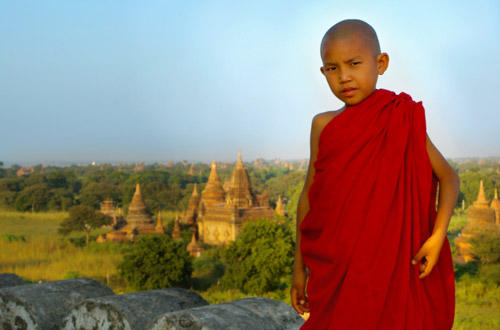 Introduction
Following 25 years of repression and relative isolation due to a widespread tourism boycott, Burma, or Myanmar as it is known to those who live there, has finally emerged as an open and viable tourist destination. And what a destination it promises to be! Burma\'s isolation has, by default, led to the preservation of a way of life, a culture and a tradition which has long-since vanished elsewhere in the region. A welcome awaits all who venture there, a welcome which has not, as yet, been tarnished by the affects of mass tourism. People everywhere are welcoming and generous in their willingness to share their magical land with their new found friends. There is a sense of magic, of innocence, of times long since gone by, an air of mysticism and spiritualism, but most of all there is a tangible sense of cautious optimism as to what lies ahead.
Places to Visit
Rangoon (Yangon) - Burma\'s sizeable and, in many ways, pleasant former capital, with ornamental parklands, lakes, gardens and countless colonial buildings on show. Home to the incomparable Shwedagon Paya, one of the World\'s pre-eminent religious monuments. The Bogyoke Aung San Market (also known Scott Market) along with the Indian and Chinese quarters in the downtown area add to the charm and appeal.
Inle Lake - A thriving lake-side community forms the heart of Inle Lake. Centred on the village of Nyaungshwe close to the northern tip, the reed-lined lake is 13 miles long by 7 miles wide and is notable for its well-known and unique leg-rowers.
Pagan (Bagan) - Arguably the highlight of any visit to Burma and worthy of at least a 3 night stay. Pagan, or Bagan as it is latterly known, is located on a bend in the Irrawaddy (Ayeryawaddy) River. The arid inland plain which stretches eastwards from the river, covering around 5 square kilometres in total, contains over 3,000 temples, pagodas and stupas, many of which date back over a thousand years. Sunrise and sunset viewing from the many and varied vantage points is essential. You will never forget it, simply amazing!
Mandalay - Often portrayed as a peaceful, sleepy, northern town, idyllically set on the banks of the Irawaddy (Ayeryawaddy) Mandalay is anything but. It is a modern city for the most part, with elements of antiquity readily on show, all of which are worthy of more than passing attention. The sunset views from Mandalay Hill are a must as are visits to Burma\'s most venerated buddha image at Mahamuni Paya.
Mrauk U - After Pagan (Bagan), this is Burma\'s second best known archaeological site. Relatively isolated and only reachable by boat, Mrauk U is home to over 700 temples located in a roughly 7 square kilometre area. The location is everything with verdant, hilly surroundings which add to the magic. Mrauk U is a scenic paradise, particularly when overlooked from a high vantage point at sunrise or as the evening mist descends.
Mt Kyaiktiyo (Golden Rock) - Located in south-eastern Burma, Mt Kyaiktiyo is one of the most important pilgrimage sites for buddhists. The setting is almost surreal with the golden boulder pagoda perched agonisingly atop a steep cliff. It is said to be held safe by a hair of the Buddha preserved inside the pagoda.
Ngapali Beach - Pronounced the same as the Italian \'Napoli\', this 2-mile stretch of pristine, palm-lined beach, facing the Bay of Bengal on Burma\'s west coast, is Burma\'s finest resort area. The beach itself is sparsely lined (for now) with just a few holiday accommodations. A nearby fishing village of the same name is located to the north.
Getting to and Travelling around
All arrivals by air come into Rangoon\'s international airport. The country has international connections with India, Malaysia, Singapore and China. Thailand is its largest air partner with daily flights from Bangkok connecting Burma with the Thai Airways Worldwide network. Domestic air travel is controlled by four small carriers servicing a limited internal network. A number of bus services operate out of three main terminals in Rangoon servicing the main regional centres. Railway connections are available linking Rangoon with Mandalay, 14 hours away, with some regional off-shoots available enroute.
Best Time and Weather
Burma has three seasons which are similar in range to those of its South-East Asian neighbours with some regional variances. The weather is dry and hot from March through May, with temperatures reaching 40

°C

and higher. This is followed by the rainy season from May to October, with increasingly wet and humid conditions prevailing along with high temperatures. November to February is both cooler and dryer with temperatures in the low to mid 30s. This is is the best time to visit generally speaking. Rabies is also endemic and all cats and dogs should be avoided as a precaution.
Important Information
Language
Burmese but English is widely spoken.
Passports and Visas
You must have a least six months\' validity remaining on your passport. UK passport holders require a visa to enter Burma. Please contact the Burmese Embassy for further information.
Health
Officially there are no health requirements for Burma. In reality, it pays to be cautious based on the extent and nature of your travels. It is advisable to consult your GP for up-to-date guidelines and recommendations. Vaccinations against cholera are recommended if travelling extensively through lesser-known areas. Malaria is present in many areas and you are most at risk between May and December whilst in endemic areas. Rangoon, Pagan and Mandalay are said to be malaria-free. Water-borne infections are prevalent. Be sure to drink bottled water at all times and avoid ice along with raw fruits, salads and vegetable which may have been washed in contaminated water.
Currency
The local currency is the Kyat (pronounced chat). There are no ATM machines in Burma. Credit cards and travellers cheques are not accepted in Burma. The currency of choice is the US dollar. Take brand new, unspoilt bills, with no tears or significant creases. A good supply of lower denomination bills ($1, $5, $10) is useful for tips, small purchases and hotels.
Time Difference