Hong Kong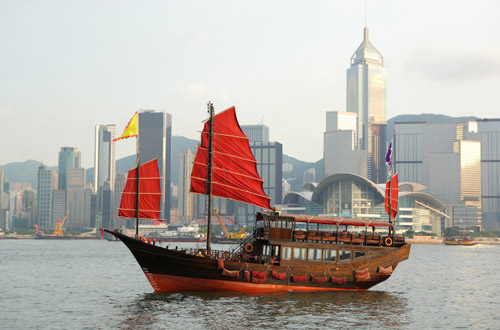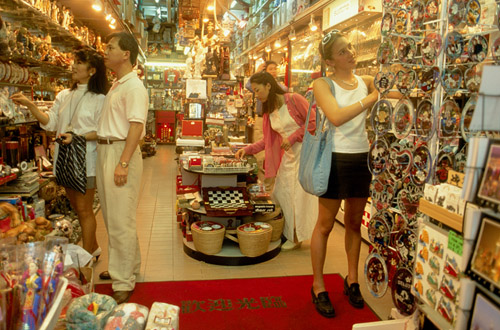 Introduction
A timeless destination if ever there was one. There is nowhere quite like Hong Kong. Sixteen years after its return to Chinese sovereignty absolutely nothing has changed to dampen its appeal. Whether in Kowloon or Hong Kong Island there is so much to see and do in Hong Kong. With many outlying islands to visit and explore plus the relatively unexplored hinterland that connects Hong Kong to the rest of China, the possibility is endless and many unexpected surprises await those willing to look a little further afield. Local transportation is excellent and extensive, connecting Hong Kong Island and Kowloon to the international airport on Lantau Island, itself worthy of more than just a passing visit. Hong Kong is booming like never before. The impressive skyline is dotted with World-class hotels and resorts, the streets packed with promise, mystery and intrigue. Great dining, cool and sophisticated nightspots, the inevitable shopping experience and stunning scenery make Hong Kong a destination which is hard to beat.
Places to Visit
Victoria Peak - The Peak is one of the most popular attractions in Hong Kong: There are stunning views from the summit overlooking the surrounding city skyline, the world-famous Victoria Harbour and Kowloon, towering skyscrapers and peaceful green hillsides. Access is via the Peak Tram which climbs 373 metres (about 1,200 feet).
Temple Street Market - ever-popular and featuring rows of brightly lit stalls hawking clothing, pens, watches, CDs, cassettes, electronic gadgets, hardware and luggage. Fortune-tellers cluster at the Yau Ma Tei end of the street, as do Chinese opera enthusiasts seeking kindred spirits for impromptu performances. An over 10m-height Chinese Pai Lau has been newly erected at the junctions of Kansu Street and Jordan Road with Temple Street as a landmark. The market is open from 4pm to midnight, but really comes alive after sunset.
New Territories Ping Shan Heritage Trail - A kilometre-long trail through three villages containing some of the most significant historical buildings in Yuen Long District. The trail provides an insight into the foundation of historical Hong Kong life and is the home of the Tang clan - one of the five great clans that established themselves in the New Territories many hundreds of years ago. Amongst the main attractions are Hong Kong\'s only ancient pagoda, the Tsui Shing Lau, dating back more than 600 years. Another buidling, the Tang Ancestral Hall, was built by a fifth generation Tang clan member in the reign of the Emperor Kang Xi (1662-1722).
The Big Buddha/Po Lin Monastery - set atop Ngong Ping plateau on Lantau Island, The Big Buddha was cast in China and took 12 years to complete. It was unveiled in December 1993 amid deeply religious ceremonies. Visitors can climb more than 200 steps to reach the platform where the Buddha is seated. The nearby Po Lin Monastery features various figures of gods and colourful buddhist manifestations. From Po Lin Monastery it\'s a short walk to the Wisdom Path, an outdoor replica of the centuries old Heart Sutra, one of the world\'s best-known prayers that is revered by Confucians, Buddhists and Taoists alike.
Lan Kwai Fong and Soho - Lan Kwai Fong, known as Hong Kongs premier dining and entertainment district is home to over 100 restaurants, bars, clubs and shops, situated around the corner from the busy Central business district. Nearby is \"SoHo\", the area \"South of Hollywood Road\", featuring a wide range of upmarket international restaurants and bars along Staunton Street, Elgin Street and Shelley Street.
Stanley Market - A popular market town in the south of Hong Kong Island. Seven days a week the open market around Stanley New Street and Stanley Market Road throbs with the passing parade of life as bargain-hunters from all over the world join in the fun of haggling with shopkeepers and stallholders. Stanley is also a popular beach spot, popular with windsurfers. The area is also rich in bars and restaurants.
Getting to and Travelling around
Hong Kong is a key aviation hub within Asia served by more than 80 airlines providing connections to major cities throughout the world. The gateway to the city is the 24-hour Hong Kong International Airport.
Hong Kong is linked to a number of neighbouring ports in China by high-speed ferries serving Hong Kong Island, Kowloon and Hong Kong International Airport off Lantau Island.
Hong Kong is geographically compact and boasts one of the world\'s most efficient, safe, affordable and frequent public transport systems. Whether by taxi, ferry, rail, bus or tram, you can get around easily and catch wonderful glimpses of the city along the way. For convenience, use the Octopus Card, an electronic stored-value card that is accepted on most public transport.
Best Time and Weather
Climate - Hong Kong has a subtropical climate with distinct seasons. Typhoon season is May to November.
Spring - March to May. Temperature and humidity are rising. Evenings can be cool.
Summer - June to August. Hot, humid and sunny, with occasional showers and thunderstorms. The temperture can exceed 31°C.
Autumn - September to November. There are pleasant breezes, plenty of sunshine and comfortable temperatures. Many people regard these as the best months of the year to visit Hong Kong.
Winter - December to February. Cool, dry and cloudy, with occasional cold fronts. The temperature can drop below 10°C in urban areas.
Important Information
Language
The official languages are Cantonese and English
Passports & Visas
British citizens with passport of at least six months\' validity do not require a visa to enter Hong Kong for stays of up to 180 days.
Health
Upon arrival in Hong Kong, automatic sensors will take your temperature at the Hong Kong International Airport and boundary control points, and if it is high, you will be required to have a quick health check. Vaccination certificates are usually not required. Check with your local carrier as requirements may change.
Currency
The legal tender is the Hong Kong dollar.
Time
GMT + 8