Journey through the Clouds at Leisure
Journey through the Clouds at Leisure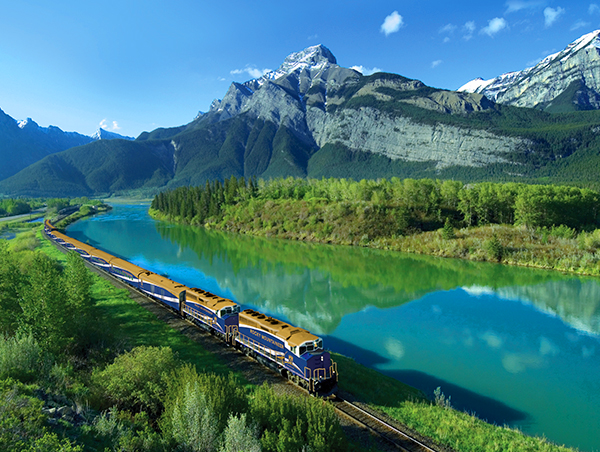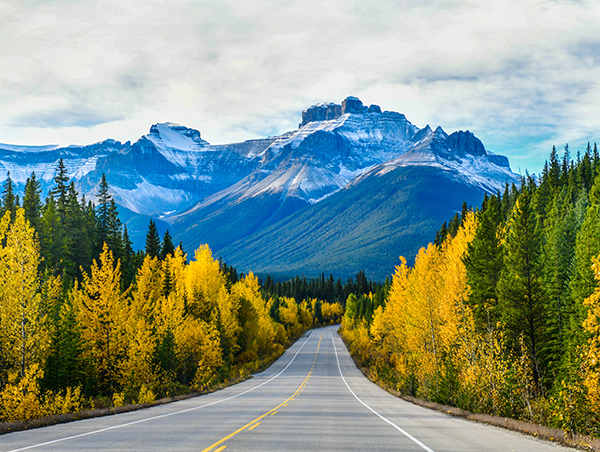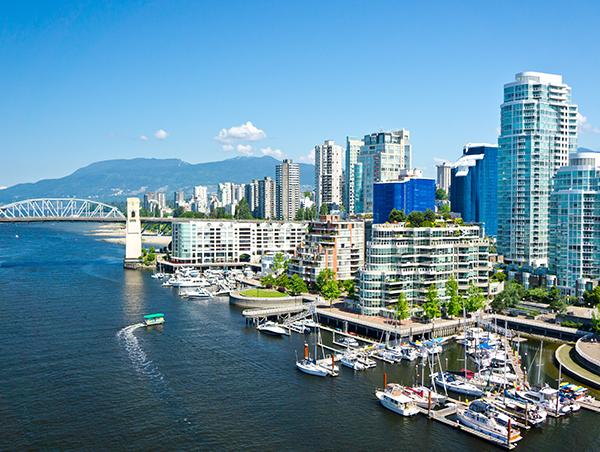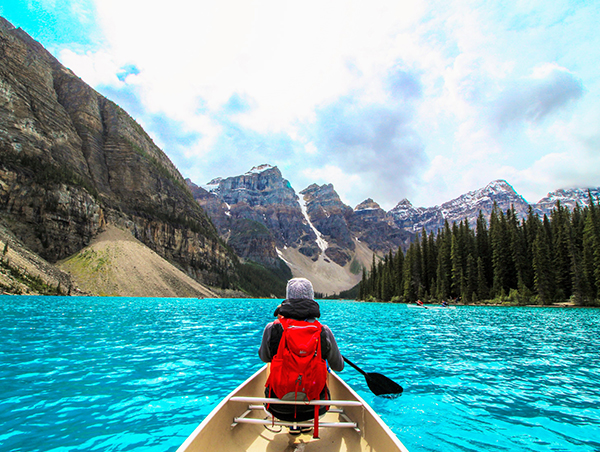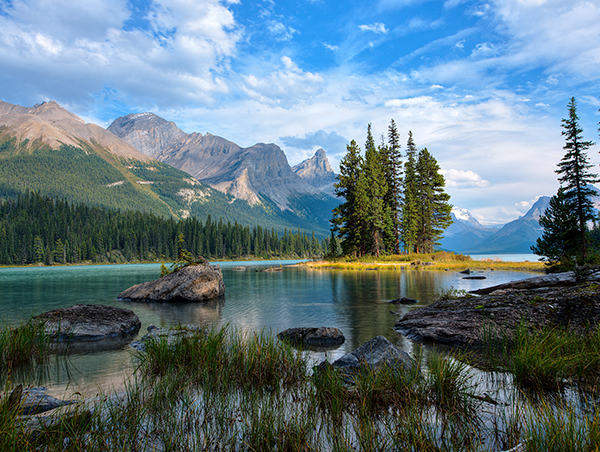 Important note:
The £600 credit can be used towards booking extras and additional services at the time of booking such as:
1. Optional Sightseeing Experiences
2. Transfers
3. Car Rentals
4. Meal Plans
5. Additional Hotel Nights
Introduction:
Blend breathtaking adventure with plenty of time to relax and take in the Canadian Rockies on your own. Be whisked away in luxury to beautiful Jasper, Lake Louise, and Banff. Enjoy a tour of Jasper National Park, Banff gondola ride, and an unforgettable helicopter tour.
Highlights: Vancouver - Kamloops - Jasper - Lake Louise - Banff - Calgary
SilverLeaf Services:
12 Apr 19 - 23 Apr 19 - £3299
26 Apr 19 - 24 May 19 - £3699
25 May 19 - 30 Jun 19 - £3999
Other departures: Manchester - £3349, Birmingham - £3399, Bristol - £3399, Norwich - £3399, Newcastle - £3399, Edinburgh - £3499, Glasgow - £3499
GoldLeaf Services:
12 Apr 19 - 23 Apr 19 - £4339
26 Apr 19 - 24 May 19 - £4699
25 May 19 - 30 Jun 19 - £5269
Other departures: Manchester - £4389, Birmingham - £4439, Bristol - £4439, Norwich - £4439, Newcastle - £4439, Edinburgh - £4539, Glasgow - £4539
Day 1: Tour Start - Vancouver
Arrive in Vancouver and spend time exploring this scenic city on your own. Overnight in Vancouver.
Day 2: Vancouver to Kamloops
Travel onboard the Rocky Mountaineer from the coastal city of Vancouver to Kamloops, in the heart of British Columbia's interior. On today's journey you will see dramatic changes in scenery, from the lush green fields of the Fraser Valley, through forests and winding river canyons surrounded by the peaks of the Coast and Cascade Mountains, to the desert-like environment of the BC Interior. Highlights include the rushing waters of Hell's Gate in the Fraser Canyon and the steep slopes and rock sheds along the Thompson River. Your day concludes as the Rocky Mountaineer travels along the shores of Kamloops Lake into Kamloops. Overnight in Kamloops. Please note that all accommodation in Kamloops is of moderate standard. Breakfast and lunch will be served onboard.
Day 3: Kamloops to Jasper
Your journey continues north and east to the mighty Canadian Rockies and the province of Alberta. Once again you will be surrounded by dramatic scenery as you follow the banks of the North Thompson River through the Monashee and Cariboo Mountains, climbing ever nearer to the high peaks of the Continental Divide. Today's highlights include Mount Robson, at 3,954 metres (12,972 feet) the highest peak in the Canadian Rockies, Pyramid Falls, and the climb over the Yellowhead Pass into Jasper National Park. Your rail journey ends this evening on arrival in the resort town of Jasper. Breakfast and lunch will be served onboard.
Day 4: Sightseeing Tour Jasper Highlights
Jasper National Park is a UNESCO World Heritage Site and the Canadian Rockies' largest national park. Today you will enjoy a scenic half-day tour of some of the park's natural attractions and rugged peaks, and perhaps catch a glimpse of the wildlife that calls this region home. The remainder of the day is free for you to explore more of Jasper independently. Overnight in Jasper.
Day 5: Icefields Parkway Tour, including Ice Explorer, Jasper to Lake Louise
Travel to Lake Louise via one of the most scenic highways in the world, the Icefields Parkway. Among the highlights are Bow Lake, the Columbia Icefield, Glacier Skywalk and Athabasca Falls. The Columbia Icefield is one of the largest accumulations of ice south of the Arctic Circle and one of the most accessible icefields in North America. Here you will ride on an Ice Explorer to the middle of the Athabasca Glacier to learn more about its geological features. Lunch is included at the Columbia Icefield Glacier Discovery Centre. Afterwards, a brief stop will be made at Bow Lake before arriving in Lake Louise this afternoon. Overnight in Lake Louise.
Day 6: Free Day in Lake Louise
Enjoy a free day in Lake Louise. Local activities include canoeing, hiking in the mountains or simply relaxing and taking in the magnificent views. Overnight in Lake Louise.
Day 7: Sightseeing Tour Yoho Park, Lake Louise to Banff
This morning you are free to explore beautiful Lake Louise on your own. After lunch, a half-day tour takes you into Yoho National Park to view some of its natural wonders. Among the attractions are the Spiral Tunnels, Emerald Lake and a natural rock bridge that spans the Kicking Horse River. At the end of the tour you will be transferred to Banff. Overnight in Banff. Please note: While departure from The Fairmont Chateau Lake Louise will be approximately 2:00 p.m., scheduled checkout time is normally 12:00 p.m. Your luggage will be stored upon checkout and you are free to enjoy the amenities of the hotel before the tour departs.
Day 8: Free Day in Banff
Today you will have an entire day to spend exploring Banff National Park on your own. Optional activities include soaking in the mineral pools at Upper Hot Springs, enjoying a nature walk on nearby mountain trails, visiting Banff's historic museums, cruising on Lake Minnewanka or playing a round of golf at The Fairmont Banff Springs. Overnight in Banff.
Day 9: Banff to Calgary with Panoramic Helicopter Tour
Begin the morning with a motorcoach sightseeing tour of Banff. Among the points of interest are Bow Falls, Lake Minnewanka, Surprise Corner, and the Hoodoos. A trip on the Banff Gondola is included. Continue on to Kananaskis for a 12 minute Panoramic Helicopter Tour over the remarkable landscape of the Rockies before you transfer to Calgary. Enjoy admission to the Calgary Tower. Overnight in Calgary.
Panoramic Helicopter Tour - Lake Louise to Calgary (12 Minutes):
Put on your best James Bond accent and take to the skies with a Panoramic Helicopter Tour. This 12-minute spine-tingling adventure will have you soaring 2,300 metres above sea level, giving you a totally incredible view of glaciers, mountain vistas, lakes, and waterfalls. This is the Rockies as you've never seen them.
Day 10: Tour End - Calgary
Your vacation ends upon checkout from your Calgary hotel.
- Vancouver Lookout
- Jasper Highlights Tour
- Icefields Parkway Tour, including Ice Explorer, Jasper to Lake Louise (or reverse)
- Yoho Park Tour, Lake Louise to Banff (or reverse)
- Banff to Calgary Tour, including Banff Gondola (or reverse)
- Panoramic Helicopter Flightseeing
- Visit Calgary Tower
Flights from London Heathrow with scheduled airlines
Airport taxes
9 nights hotel accommodation
2 day Rocky Mountaineer SilverLeaf Service
Credit of £600 per couple
Activities & Tours as per itinerary
Meals: 2 breakfasts, 2 lunches
Rail station transfers in Vancouver, Kamloops and Jasper
Luggage handling and National Park Pass