Malaysia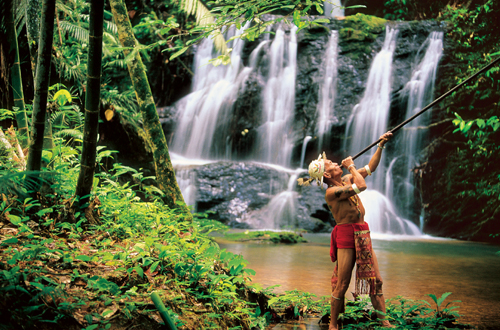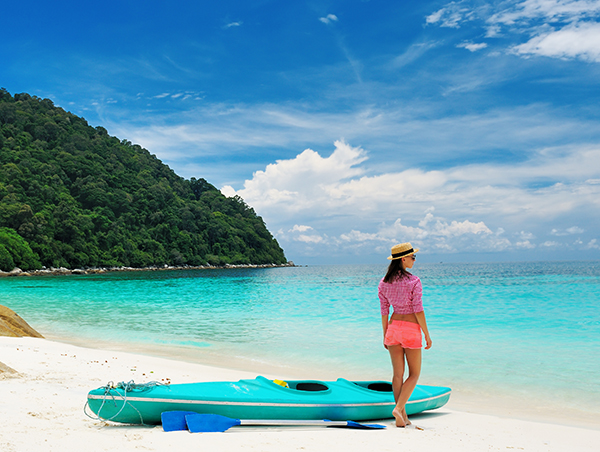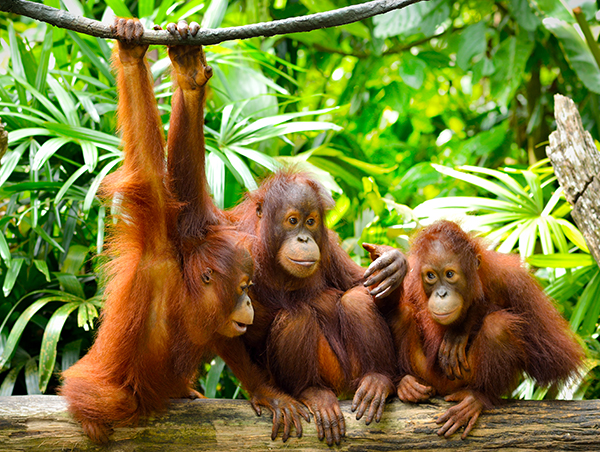 Introduction
Malaysia is a Southeast Asian country occupying parts of the Malay Peninsula and the island of Borneo. It's known for its beaches, rainforests and mix of Malay, Chinese, Indian and European cultural influences. The capital, Kuala Lumpur, is home to colonial buildings, busy shopping districts such as Bukit Bintang and skyscrapers such as the iconic, 451m-tall Petronas Twin Towers.
Climate
Located near the equator, Malaysia's climate is categorised as equatorial, being hot and humid throughout the year. The average rainfall is 250 centimetres (98 in) a year and the average temperature is 27 °C (80.6 °F).
The rainy season for the west is April to October, while the east receives stormy monsoon weather during November and December. The best time to visit Borneo is March to October, with the wettest months being November to February.
Travel to & Around
Malaysia's road network is extensive, covering 144,403 kilometres, including 1,821 km of expressways. ... The main modes of transport in Peninsular Malaysia include buses, trains, cars and to an extent, commercial travel on aeroplanes. Malaysia has six international airports.

Kuala Lumpur International Airport - Airport in Sepang District, Malaysia.

Kuala Lumpur International Airport is Malaysia's main international airport and one of the major airports in South East Asia.

Penang International Airport - Airport in Malaysia.

Penang International Airport, situated near Bayan Lepas at the southeastern tip of Penang Island in Malaysia, is one of the busiest airports in the country. The airport is located 16 km south of George Town, the capital city of Penang.

Langkawi International Airport - Airport in Langkawi, Malaysia.

Langkawi International Airport, is an airport in Padang Matsirat, Langkawi, Kedah, Malaysia. In 2015, the airport handled 2,336,177 passengers and 30,853 aircraft movements.

Kota Kinabalu International Airport - Airport in Malaysia.

Kota Kinabalu International Airport is an international airport in Kota Kinabalu, the state capital of Sabah, Malaysia. It is located approximately 8 km southwest of the city centre.

Pangkor Airport - Airport in Pangkor Island, Malaysia.

Pangkor Airport is an airport on Pangkor Island, Perak, Malaysia.
Attractions & Tours
Petronas Towers - Iconic skyscrapers towering 88 floors

The Petronas Towers, also known as the Petronas Twin Towers, are twin skyscrapers in Kuala Lumpur, Malaysia.

Genting Highlands - Hill resort & Genting Skyway cable car.
Genting Highlands (Malay: Tanah Tinggi Genting), otherwise known as Resorts World Genting, is a hill resort located in Bentong, Pahang, Malaysia developed by Genting Group.

Batu Caves - Hindu temple set in limestone caves.
Batu Caves is a limestone hill that has a series of caves and cave temples in Gombak, Selangor, Malaysia. It takes its name from the Sungai Batu, which flows past the hill. It is the tenth limestone hill from Ampang.

Mount Kinabalu - Mountain, climbing, hiking, orangutan, and mountaineering.
Mount Kinabalu is a mountain in Sabah, Malaysia. It is protected as Kinabalu Park, a World Heritage Site.

Kuala Lumpur Bird Park - Free roaming birds & walk in aviaries.
Kuala Lumpur Bird Park is a 20.9-acre public aviary in Kuala Lumpur, Malaysia. It is a popular tourist attraction in the country, receiving an annual average of 200,000 visitors. It is located adjacent to the Lake Gardens.

Aquaria KLCC - Large aquarium with sharks & a tunnel.
The Aquaria KLCC is an oceanarium located beneath Kuala Lumpur Convention Centre within Kuala Lumpur City Centre in Kuala Lumpur, Malaysia.

Payar Island - Snorkeling, scuba diving, coral reef and park.
Payar Island is an island in Kedah, Malaysia. Payar Island status as a marine park offers protection for its diverse marine life. Payar Island is also a snorkelling and diving site famous for its corals.

Bukit Bintang - Shopping, nightlife, and caves.
Bukit Bintang is the shopping and entertainment district of Kuala Lumpur, Malaysia. It encompasses Jalan Bukit Bintang and its immediate surrounding areas.

Lake Gardens, Kuala Lumpur - Lush tropical park with a pond & a cafe.
Lake Gardens, known officially as Perdana Botanical Gardens, is Kuala Lumpur's first large-scale recreational park. Measuring 91.6 hectares, it is located in the heart of the city and established in 1888.

Sepilok Orang Utan Rehabilitation Centre - Orphaned ape center, open for visits.
Sepilok Orangutan Rehabilitation Centre is located about 25 kilometres west of Sandakan in the state of Sabah, Malaysia.
Visa Requirements
Visas. British nationals don't need a visa to visit Malaysia. You will normally be given permission to stay for 3 months on arrival. Visas for longer stays or for non-tourist purposes must be obtained from the nearest Malaysian diplomatic mission before you travel.