The Great Ice Bear Adventure Dymond Lake Lodge
The Great Ice Bear Adventure Dymond Lake Lodge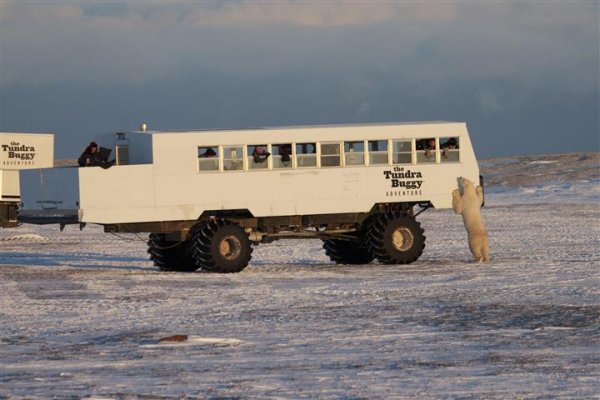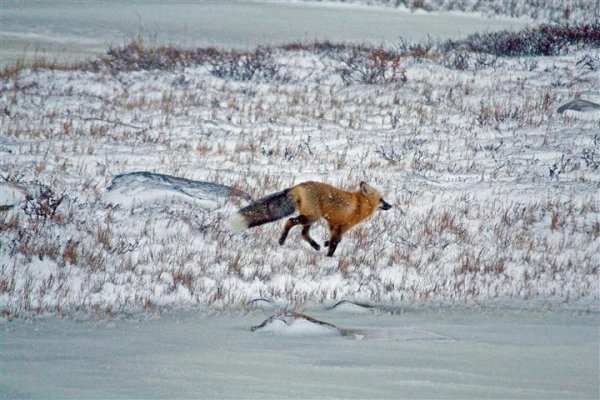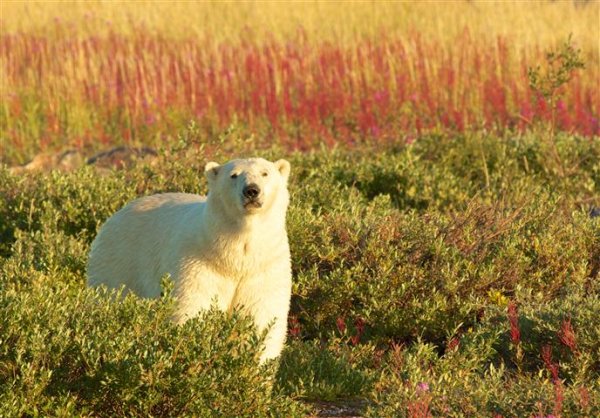 The Dymond Lake Eco-Lodge tour takes you to the very edge of the Boreal forest, where the Land of Little Sticks gives way to the great tundra plain. Remote fly-in destinations (the only ones on the Hudson Bay) ensure that your wildlife encounters take place in an exclusive pristine setting while enjoying all the creature comforts of home in a world-class true wilderness lodge specialising in on-the-ground personal encounters with Arctic wildlife including the Great Ice Bears. 
Day 1: Winnipeg arrival (D)
Arrive in Winnipeg where you will stay at the Four Points Sheraton at Winnipeg Airport. Enjoy dinner at the hotel where you will meet your group and your adventure specialist.
Day 2: Winnipeg - Churchill (B,L,D)
After an early start, arrive in Churchill by air where one of our expert staff will meet you at the airport and provide you with an orientation to the tour including clothing check. You will then be transferred by fixed wing aircraft to our Dymond Lake Lodge. Keep a sharp eye out en route for possible sightings of caribou, moose, seals, wolves and the Great Ice Bears. Your hosts will provide a tour of the Lodge and get you settled into your room. A thorough ori­entation on travelling in polar bear country will be provided prior to any outings. Today includes a guided hike on our rugged and starkly beautiful coastline, an interpretive slide show featuring the wildlife of Hudson Bay, and hopefully a clear night for viewing the Aurora Borealis. Dymond Lake Lodge features a heated Aurora Dome for northern lights observation. All this will be topped off with a lunch and dinner where your hosts and guides will regale you with tales of life and adventures in Canada's Arctic. We will also have local presenters on hand to provide guests with an insight into the local cultures and traditions.
Days 3 & 4: Tundra Trekking & Polar Bears! (B,L,D)
Once you've fuelled up with one of our legend­ary full course breakfasts, you'll be eager to bundle up and head out into the snow. The walks are comfortably paced as they are geared towards plenty of viewing and photo opportunities. They are guided by our professional and knowledgeable tour leaders so you'll do a lot of learning along the way as well. Dymond Lake Eco-Lodge is the only remote Lodge in the world where you can experience the spectacular wild of the Boreal forest, remote tundra, and the Arctic sea ice all in the same day! Lunches will be enjoyed at the Lodge with some
relaxation time to follow. We head back out around 2:30pm and we return to the Lodge by 5:00pm for drinks and appetizers. Your full course delectable dinner is served at 7:00pm. Your guide team will give informative lectures and beautiful slide presentations as well as initiate a discussion about the activities for the following day.
Day 5: Say Goodbye to the Lodge but not the Bears! (B,D)
After another hearty breakfast and it's time to pack for the flight back to Churchill. On arrival your bags will be stored for you until you can check into your hotel later in the day. You are then free to explore this frontier community at your leisure. Dog sledding and helicop­ter charters fit nicely into this afternoon if you're so inclined. You will be provided with a $30.00 dinner voucher to use at participating restaurants.
Day 6: More Bears! (B,L)
Today you will travel across the tundra in the world famous Tundra Buggy® for more polar bear viewing. Lunch "with the bears" will be prepared and served to you on the tour. Your flight south to Winnipeg is scheduled for this evening. You will check into the Four Points Sheraton at Winnipeg Airport upon your return to Winnipeg.
Day 7: Winnipeg (B)
Tour ends. Enjoy a breakfast before your checking in for your flight back home.
Package Includes:
6 nights accommodation: 2 x Winnipeg, 1 x Chruchill & 3 x Dymond Lake Lodge

All transfers listed in the package

Meals as noted in the itinerary (B = Breakfast, L = Lunch, D - Dinner)

Roundtrip airfare between Winnipeg & Churchill

Applicable taxes