Bali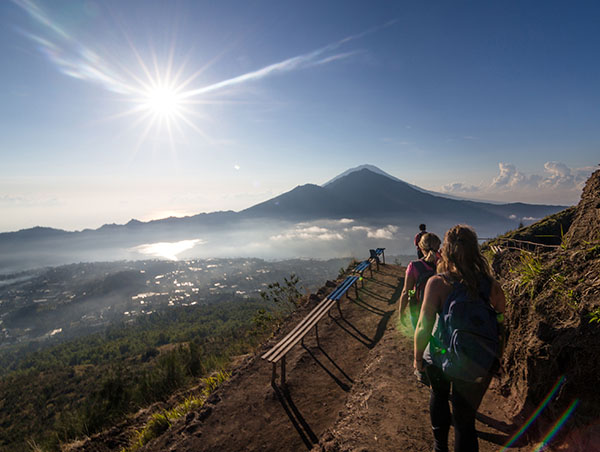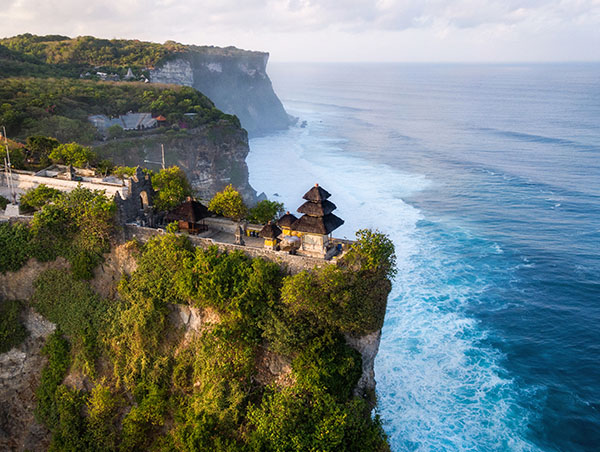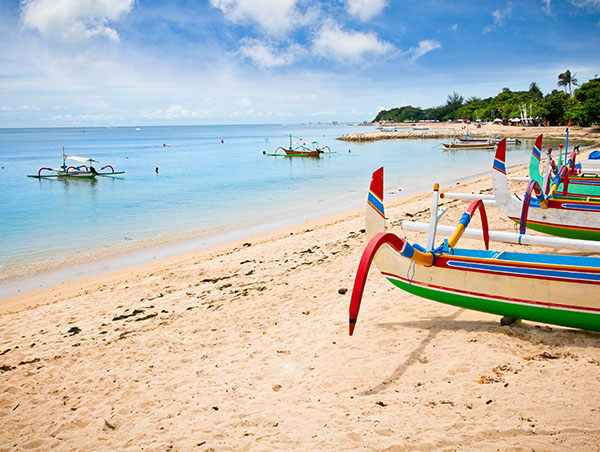 Bali is an Indonesian island known for its forested volcanic mountains, iconic rice paddies, beaches and coral reefs. The island is home to religious sites such as cliffside Uluwatu Temple. To the south, the beachside city of Kuta has lively bars, while Seminyak, Sanur and Nusa Dua are popular resort towns. The island is also known for its yoga and meditation retreats.
Bali's is located very near to the equator, therefore its warm, tropical climate makes it a huge draw for tourists. Average year-round temperature stands at around 26-27°C with a humidity level of about 85-90%.
Tourist shuttle bus services allow tourists to travel from point to point with the least amount of expense and hassle. Perama Shuttle is one of the most established on the island, with bus and ferry services that reach across Bali from Kuta to Ubud to the North and East and beyond.
Bali International Airport
Ngurah Rai International Airport - Airport in Kuta, Indonesia
Ngurah Rai International Airport, officially known as I Gusti Ngurah Rai International Airport, is the main airport in Bali, located 13 km south of Denpasar.
Tanah Lot - Island temple with water views.
Tanah Lot is a rock formation off the Indonesian island of Bali. It is home to the ancient Hindu pilgrimage temple Pura Tanah Lot (literally "Tanah Lot temple"), a popular tourist and cultural icon for photography.
Garuda Wisnu Kencana Cultural Park - Vast green space with Hindu statues.
Garuda Wisnu Kencana Cultural Park (Indonesian: Taman Budaya Garuda Wisnu Kencana) or GWK, is a cultural park located at Ungasan, Badung in the island of Bali, Indonesia about 10–15 minutes driving from Ngurah Rai International Airport. It is devoted to the Hindu God Vishnu, and his mount, Garuda, the mythical bird who became his companion. Planned to be established of a landmark or mascot of Bali, construction of the giant statue of Lord Vishnu who was riding his mount Garuda, as high as 120 meters is currently going on.
Mount Batur - Volcano, lake, hiking, mountain and hot spring.
Mount Batur (Gunung Batur) is an active volcano located at the center of two concentric calderas north west of Mount Agung on the island of Bali, Indonesia. The south east side of the larger 10×13 km caldera contains a caldera lake. The inner 7.5-kilometer-wide caldera, which was formed during emplacement of the Bali (or Ubud) ignimbrite, has been dated at about 23,670 and 28,500 years ago.
Bali Safari and Marine Park - Option for wildlife viewing and water fun.
Bali Safari and Marine Park, or Taman Safari III is a branch of Taman Safari located in Gianyar, Bali. Other than the name suggests, it is not a real Safari, but an open Zoo with imported animals from different Continental.
Facilities
"Animals in natural surroundings
Recreation area
Waterpark
Fun Zone
The amazing Bali Theatre
Cottages and Bungalows
Restaurants
The zoo provides bus tours for visitors to view some 400 animals from 3 regions including Indonesia, India, and Africa."
Mount Agung - Volcano, mountain, climbing, hiking and mountaineering.
Mount Agung or Gunung Agung is a volcano in Bali, Indonesia, southeast of Mt Batur volcano, also in Bali. Gunung Agung stratovolcano is the highest point on Bali. It dominates the surrounding area, influencing the climate, especially rainfall patterns. From a distance, the mountain appears to be perfectly conical. From the peak of the mountain, it is possible to see the peak of Mt Rinjani on the nearby island of Lombok, to the east, although both mountains are frequently covered in clouds. Balinese believe that Mt Agung is a replica of Mt Meru, the central axis of the universe. The most important temple on Bali, Pura Besakih, is located high on the slopes of Gunung Agung. Gunung Agung is an active volcano, with a large and deep crater that occasionally emits smoke and ash. The last major eruption was in 2017, which is currently active.
Uluwatu, Bali - Surfing and surf break.
Uluwatu is a place on the south-western tip of the Bukit Peninsula of Bali, Indonesia. It is home to the Pura Luhur Uluwatu Temple and is the number four surf destination in the world for surfers of all abilities. The name Uluwatu comes from ulu, meaning 'lands end', and watu, meaning 'rock'.
Bakas levi rafting & Elephant Tour.
Wake Dolphin.
Museum Nyoman Gunarsa - Painting, museum and art.
Tibumana Waterfall - Tourist attraction in Indonesia.
Free Visa (more than 140 countries (FREE entry, 30 days valid NOT extendable) Visa on Arrival (costs 35US$, 30 days valid, can be extended (once for 30 days) Social, Tourist or cultural Visa (B-211) (can stay 60 days, can be extended 3 times for 30 days each, issued by consulate or embassy outside Indonesia)