Indonesia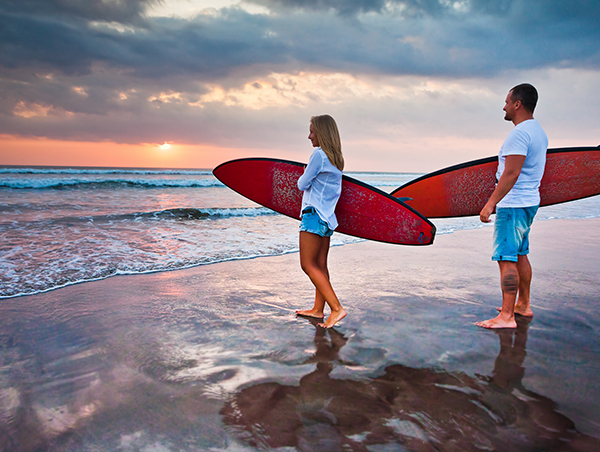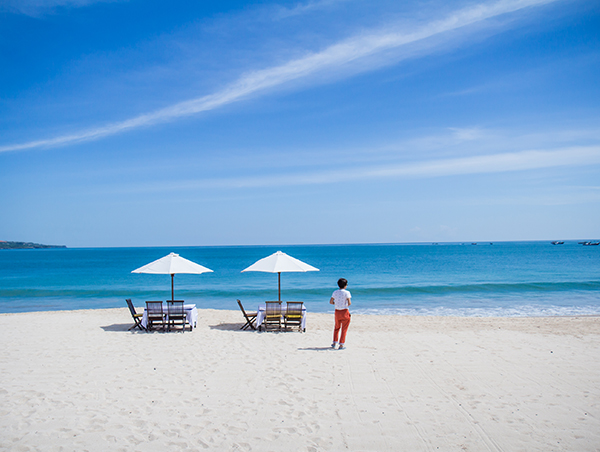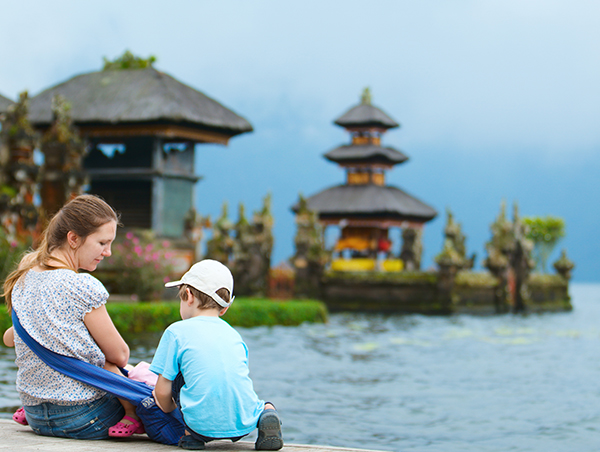 Introduction
From Sumatra, home to Southeast Asia's largest lake, dense jungles and the orangutan, Indonesia stretches 5000km to Papua; the largely unexplored eastern province home to the once 'headhunting' Asmats, peaceful Dani and breath-taking mountain ranges. Indonesia is as varied as it is unique, from the Hindu-Buddhist monuments of Borobudur to the famous Komodo Dragons, countless deserted beaches and natural wonders grace an archipelago filled with mystique and beauty.
Bali is the jewel in the crown of Indonesia's 17,000 islands. It is an island where the mystical and magic define everyday life in a paradise framed by sweeping beaches and natural wonders. The rich and intriguing culture is at once enthralling and hypnotic, with the island's beauty exceeded only by the friendliness of its charming people. Sun drenched beaches and exotic temples, thrilling adventures and world-class spas are all within proximity to boutique hotels, resorts and private villas, made famous by their Balinese designs.
From the primal jungles of Sumatra to the lavish luxury of Nusa Dua, Indonesia is unique in its diversity.
Places to Visit
Getting to and Travelling around
TRANSPORTATION FROM SOEKARNO-HATTA INTERNATIONAL AIRPORT TO THE CITY V.V


Taxi fares are metered and to the downtown area of the city where most large hotels are located.
The air conditioned airport bus service will cost approximately to any of the five city zones. Hotel limousine services are provided by some of the leading hotels in the city, offering a city-airport-city transportation service on a complimentary basis to hotel guests. At all major airport terminals, inquires about local transportation should be directed to the information counter.
Best Time and Weather
Tropical, hot and humid. All year with average daily temperature is 27°C in the beach resorts and 23°C up in the hills. The rainy season starts from October to March and the lowest humidity reaches 60% from July to September.
Important Information
Entry & Exit Requirements
All travellers to Indonesia must be in possession of a passport that is valid for at least six months after arrival, as well as an outbound ticket. Countries not listed for 'visa on arrival' or 'visa free' facilities should check with the local Indonesian consulate / embassy for up to date visa information as there are different rules for different nationalities.


The current list of 'visa free' countries not requiring a Visa on Arrival is as follows:


Singapore, Thailand, Myanmar, Brunei, Malaysia, Cambodia, Vietnam, Laos, Philippines, Chile, Morocco, Peru, Ecuador, Hong Kong, Macau.
Citizen of these countries can enter and exit Indonesia through any international airport or seaport.


Citizen of the following 30 countries are as well eligible for 'visa-free' travel to Indonesia, but must enter and exit through designated airports and seaports only:
China, Russia, South Korea, Japan, United States, Canada, New Zealand, Mexico, United Kingdom, Germany, France, the Netherlands, Italy, Spain, Switzerland, Belgium, Sweden, Austria, Denmark, Norway, Finland, Poland, Hungary, Czech Republic, Qatar, United Arab Emirates, Kuwait, Bahrain, Oman, and South Africa.


The five international airports through which this facility is available are: Soekarno-Hatta in Jakarta, Ngurah Rai in Bali, Kuala Namu in Medan, Juanda in Surabaya and Hang Nadim in Batam. The seaports are Sri Bintan Harbour – Bintan, Tanjung Uban Harbour – Bintan, Sekupang Harbour – Batam and Batam Center Harbor – Batam.


Visitors arriving or departing through entry ports not in the above list, such as Lombok\'s Bandar Udara Internasional airport or Yogyakarta\'s Adisucipto International Airport, must ensure they purchase a valid visa on arrival and paid the visa fee of USD 35.


The 'visa free' facility is available to citizens from those countries entering for touristic purposes and while the Visa-On-Arrival fee has been waived, standard immigration entry and clearing procedures remain in place.


Visitors from countries on the 'Visa on Arrival' list, will still have to pay the USD 35 Visa-on-Arrival fee.


Customs & Entry Formalities
Citizens from the following countries will be granted a visa on arrival for a fee of US $ 25 for 30 days: Argentina, Australia, Brazil, Canada, Germany, South Africa, United Kingdom and United States of America. Your passport must be valid for six months upon entry into Indonesia. The allowance into Indonesia is 1 litter of alcohol, 200 cigarettes, 50 cigars and 100g of tobacco.


Language
Official language is Bahasa Indonesia, which is similar to Malay, but the Balinese also have their own language which is close to Sanskrit. English is widely understood in tourist areas.


Currency
The unit of Indonesian currency is Rupiah (Rp. Or IDR) which comes in banknotes of 1,000, 5,000, 10,000, 20,000, 50,000 and 100,000 as well coins of 25, 50, 100, 200, 500 and 1,000. The best rate of exchange is normally at the bank, although moneychangers are very competitive.