Khao Lak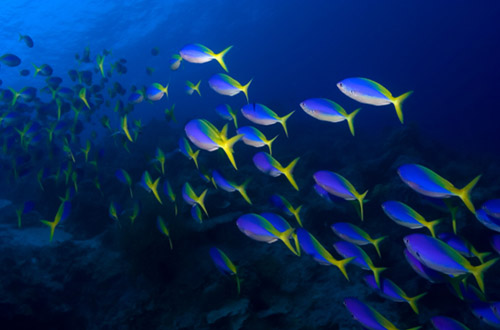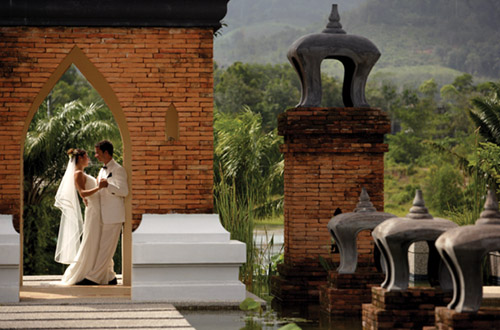 Introduction
Lying about an hour north of Phuket on the Thai mainland, Khao Lak provides a quieter and less developed northern alternative to its southern neighbour. With a growing number of new and sophisticated accommodation choices Khao Lak offers superb beaches set amongst one of the most dramatic and scenically stunning natural backdrops in the whole country, with unspoiled rainforest and national park right on the doorstep, featuring waterfalls and wildlife in abundance. Local infrastructure has grown apace over the last 5 or 6 years providing alternative nightlife and a choice of shopping outlets on the busy main thoroughfare.
Places to Visit
Chong Fah Waterfall - Great for hot days when you can enjoy a short swim. Very scenic and accessible to all. Open from 08:00-16:30.
Lampi Waterfall - About 30 minutes south of Khao Lak. A lovely waterfall, best viewed in the early morning when the sun shines through the mist. 
Khao Sok National Park - Just over an hour north of Khao Lak. Many nature activities including jungle trekking on foot or elephant, visiting waterfalls and river rafting/canoeing. The park HQ incorporates a small natural history display of local flora and fauna.
Similan Islands National Park - located 50kms west of Khao Lak, and considered the best place to dive in Thailand. Â Covering 140 square kilometres in total, the park is an archipelago consisting of nine islands, Similian being a \'Yawi\' word meaning \'nine\'. Recently the park was expanded to include two further remote islands. Access to the islands from Khao Lak is either by slow boat (3hrs each way) or speed boat (70 mins each way).
Getting to and Travelling around
By Air
-  The best way to get to Khao Lak is to fly into either Phuket or Krabi and travel to Khao Lak from there by road. Both airports serve international as well as domestic destinations. Phuket airport is around 80kms from Khao Lak. Transport is either by private transfer, taxi or local bus service.
Getting Around
- Â A \'Songthaew\' covered pick-up is the main means of transport. Â Â 
Best Time and Weather
Khao Lak effectively has two seasons:
• A rainy, southwest monsoon season (April to October). The southwest monsoon prevails over the region and heavy rainfall can occur.
• A dry, northeast monsoon season (November to March). Dry air moves into the region from China. This is the driest period of the year, with March being the hottest month.
The dry season is the ideal time to visit Khao Lak, where rainfall tends to occur in late afternoon/early evening, and is often of short duration. 
Important Information