Koh Samui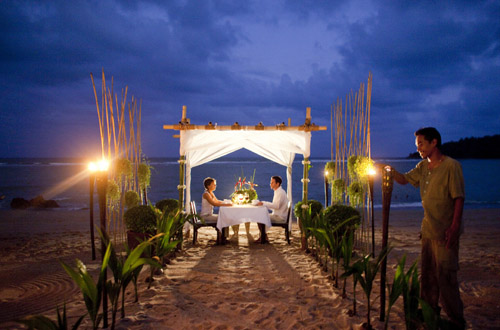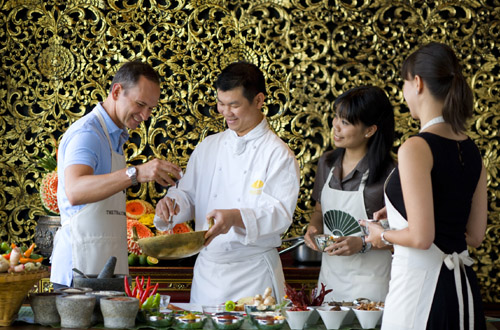 Introduction
Much developed since it was made more easily accessible to the mainstream tourist market over 30 years ago, this once pristine and idyllic island paradise still retains its allure for the majority of visitors. Some areas are less developed than others and in themselves hark back to a more innocent age. However, you don\'t have to travel far in Koh Samui to appreciate the timeless beauty of this wonderful island. A former coconut plantation once visited by backpackers and travellers, Koh Samui has come of age, offering latter day enjoyment and entertainment in profusion. Chaweng is the islands nerve centre with a host of restaurants, bars and resorts. Lamia, a southern extension of Chaweng, is not far behind. More sedate and attractive options have sprung up
over the last decade, notably in and around Bo Phut and Maenam and the quiet, scenic West coast centred around the settlement of Baan Taling Ngam.  
Places to Visit
Namtok Na Mueang - A local road leads to the first Na Mueang Waterfall. A further walk of about 30 minutes takes you to the more scenic Na Mueang 2 Waterfall. Purple rocks surround the stream of water, which falls from a height of 80 metres.
Wat Khunaram Ko Samui -  The island's most famous temple known for its mummified monk. The mummy sits upright in a glass casket surrounded by flowers and incense. 
Samui Aquarium and Tiger Zoo Ko Samui - Located at Ban Harn beach offering fun for all the family. Featuring a collection of tropical fish and other aquatic animals such as turtles and colourful coral. The tiger zoo is home to Bengal tigers and leopards. Open daily from 9AM till 6PM.
Big Buddha Temple (Wat Phra Yai) - A well-known 15 metre tall statue of the Buddha, often visible from the air on landing in Samui. Built in 1972 it is located is in the north-east of the island.
Samui Butterful Garden/Insect Museum - Located in the south-east of the island. A huge collection of butterflies, some a quarter of a metre wide. Visitors can also enter the nearby insect museum with its wide variety of rare bugs.
Diving Opportunities - The south of Thailand is home to some of the finest and most beautiful beaches and islands in the world, surrounded by clear water and stunning coral. The number of divers travelling to Thailand has escalated over the last decade. The best time year to dive is between June and August, but it is possible to dive virtually all year round. Thailand is considered one of the safest destinations for diving and snorkeling in the world, it is perfect for first-timers wishing to experience this great pastime.
Getting to and Travelling around
By Air
- Flight to Koh Samui are available from Bangkok, Phuket, Pataya and Chiang Mai in Thailand. Â Direct flights are also available from Singapore and Hong Kong.
By Boat
-Â From Surat Thani train station and Surat Thani Airport (URT), there are combined bus/ferry services to Koh Samui.
Getting Around
- Taxi\'s are the most popular was to travel around.  Songthaews, passenger pick-up vehicles, also serve as group taxis. 
Best Time and Weather
Samui\'s weather patterns are slightly different to the rest of Thailand. During May to early October, when most of the country has its monsoon, Samui stays fairly dry. From mid-October to December, the rainfall in Samui increases whilst it is drier elsewhere. January to April is the driest period.
Important Information